W
elcome to the Plumer Settlement web site.
The area of Oak Township in Mills County, Iowa, that eventually became known as the "Plumer Settlement" was first settled by Johann Heinrich Plumer in 1851.
Below are the highlights of the main pages on this site. Click on any of the "more..." links, or on the menu above, to see the full information. We hope you find our site to be interesting, informative and useful.

---
Early History

In 1851, several German pioneer families migrated from near California, Missouri to Southwestern Iowa, settling in Oak Township, located in Mills County. The leader among these pioneers was Johann Heinrich Plumer (01 October 1795 - 02 April 1883), born in Tchobrink (Aschen), Kingdom of Hanover, Germany. The photo on the right courtesy of Mary Plumer.
("Click" or "tap" on the photo at the right for a larger version).
Johann sent word to his former neighbors in Missouri of the rich land here. Many of them later followed, also building their log cabins. The area became known as "The Plumer Settlement. Until about 1850, the area had been mainly inhabited by Indians and by Mormons on their way westward.
(more history...)
---
Salem German Evangelical Lutheran Church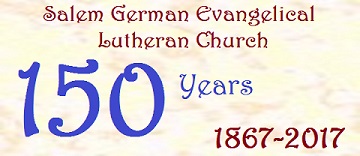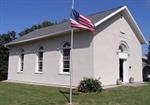 These pioneer families, and those who later followed, built
"The Salem German Evangelical Lutheran Congregation of the Unaltered Augsburg Confession in Plumer's Settlement in Mills and Pottawattamie County, Iowa"
in 1867. Here they found strength and inspiration for their rugged existence. The church, although no longer regularly used except for an annual Memorial Day service, was last restored in the Fall/Winter of 2001/2002.
(more about Salem Lutheran Church...)
---
Plumer Schoolhouse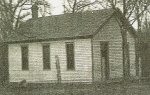 The Plumer Schoolhouse was originally a log cabin constructed in about 1857 and served as a meetinghouse, church, and school. The log cabin building was later replaced. It was renamed from Plumer School to Oak Bluff #2 during the 1899-1900 school year. The school was used until May, 1955. (list of teachers and more...)


---
Plumer Cemetery

First burials in the Plumer Settlement were made in "Saar's Field" on a farm owned by Henry Saar until the cemetery across the road from Salem Lutheran Church was established in 1872-1874. The "Plumer Settlement Cemetery" is well-maintained and is still being used for burials. (burial list and more...)


---

This "Certified Green Web Site" was designed, and is maintained, by Keith Brandt in memory and honor of ancestors and the pioneers of the Plumer Settlement. (more site acknowledgments...)